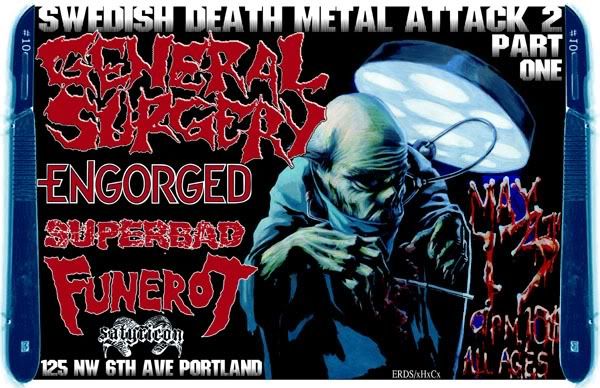 NOTE: FOR SOME REASON IT REFUSES TO SHOW THE WHOLE FLYER. IT'S ON MAY THIRTEENTH, 6PM, ALL AGES.
THIS SHOW IS GOING TO BE A TOTAL RIPPER. COMPLETELY STOKED. IT'S TWO DAYS AFTER COFFINS! MY, WHAT A BRUTAL WEEK!
UNRELATED: I WILL BE IN COLORADO FROM SATURDAY, APRIL FOURTH, UNTIL TUESDAY, APRIL SEVENTH. IT WILL BE PRIMARILY A FAMILY RELATED VISIT, THOUGH I WILL STILL HAVE TIME TO HANG OUT WITH FRIENDS. MAKE TIME, FUCKERS!